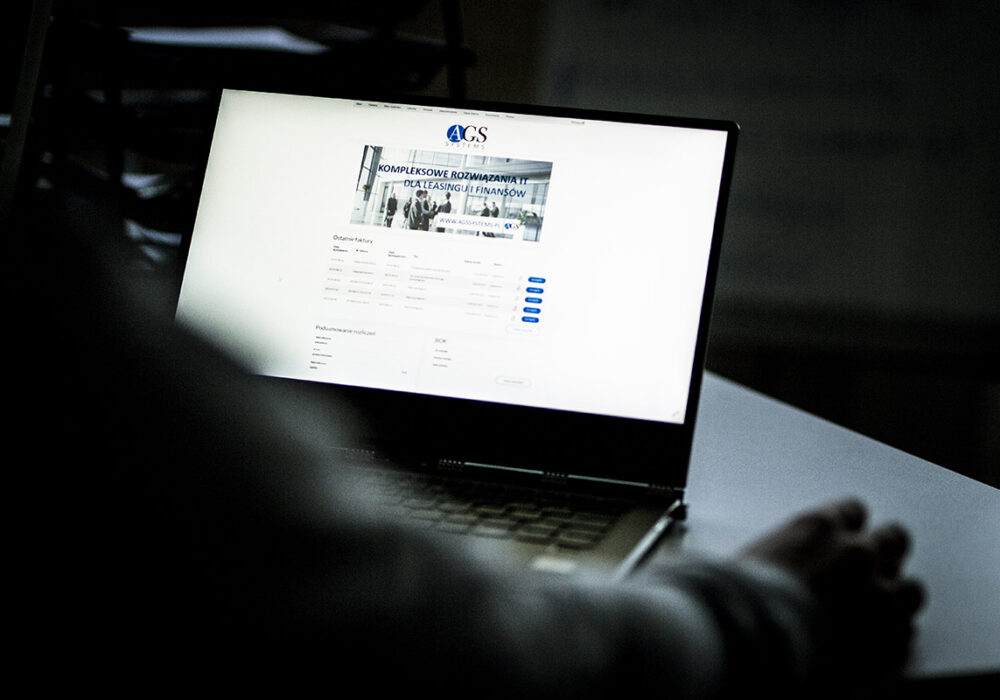 The client will handle it? Too good to be true? Well, not quite.
We live in a time when consumers expect more and more and companies have fewer and fewer free resources. Namely – time and human resources.
Serviced offices are overloaded. Customers are frustrated. As a result, they're discouraged from further interactions with the brand. What's more – human potential that could be used in other structures of the organization, fights on the front lines to prevent frustration from reaching a higher level.
How to solve this?
It would be nice to give clients the opportunity to do their own thing.
When? At a time convenient for them. Is that allowed? Will it be considered arrogant?
From the point of view of current trends, it would be appropriate – people of the 21st century like to have great flexibility and freedom.
In addition, the possibility of "clicking" what is needed at a given moment begins to be valued and associated with a greater sense of security.
SO WHAT DOES IT NEED FOR AUTOMATION IN THE CUSTOMER SERVICE AREA? WE DEFINE THE PARAMETERS OF THE TOOL FULFILLING OUR AND OUR CUSTOMER'S EXPECTATIONS …
PARAMETER NO. 1 – LET'S OPERATE WHEN OUR CUSTOMERS NEED IT.
Let's refer to the situation in the industry in which we specialize – the leasing industry.
The vast majority of clients are self-employed people. During the day, such people are focused on working with their clients in the area of the so-called "Front office". The first moment when they find a while to get things done, or "back office", is late in the evening. Statistics show that the greatest activity of customers falls on the hours from 8 p.m. to 12 a.m. – and it is not difficult to guess that it goes far beyond the scope of most Call Centers.
Providing the customer with a space in which he will be able to read the payment history or generate duplicate invoices without time, limits are a solution to the availability problem.
Such action also allows us to "discharge" overloads in the Customer Service Office. If the client can handle most of the matters on their own (by actions taken online), then daily, the number of phone calls drops drastically. We recorded a reduction of 40%, and this in turn opens the way to resource allocation.
PARAMETER NO. 2 – WE ENABLE YOU FAST FINDING MATTERS WITHOUT LEAVING HOME / OFFICE.
Today's customer has no time. A company that cares about the customer's satisfaction should try to create favorable conditions for clients to deal with matters related to, for example, concluding a new contract. It's the assignment or submitting a request for generating a specific document, e.g. an opinion on cooperation, remotely and quickly enough to it did not disrupt the agenda.
Such a tool should be enclosed in a package of applications and contracts to which the client always has access. As well as being able to make instant transfers.
PARAMETER NO. 3 – LET'S SHOW NEW POSSIBILITIES.
As advertisements and offers of various kinds to flood customers from all sides, they have become less effective. The client does not pay attention to the next offer in an e-mail in the mailbox. Nor to the banner displayed on a random page. Trust in this medium is gradually decreasing. Especially when we are talking about advertising products related to the financial industry. We create a tool in which the client has to register. This means that he gives us all marketing approvals and approvals regarding the distribution of his data.
We also get access to purchasing history. Which shows us product preferences and the level of payment culture. And this is priceless data for remarketing purposes.
What prevents the client from showing him advertisements whose message he may be really interested in? Definitely nothing! The customer has the option of e.g. financing new equipment in a simplified procedure or purchasing an additional product. The company gains its own advertising space with the possibility of personalizing the displayed content.
As it is nice in business it says: it's a Win-Win situation.
At first glance, these parameters seem quite obvious and accessible. Well, in fact – they really are.
Many companies offer products called the Customer Portal with the above-mentioned features. But for the most part, they appear in single models. They're focusing only on one of the parameters. However, it should be noted that only their interaction translates into a very visible increase in the efficiency of the customer service process, as well as an increase in business benefits.
We, as a company that's offering IT solutions for leasing, have refined the model of the portal that combines all its key functionalities. We can admit that we have managed to implement the plan to create a multifunctional portal – and the results of our clients show that it works great. Numbers don't lie – we know what we are doing.
We could not finish this article without answering one more question from the very beginning of the text, namely:
Isn't it arrogant to expect the customer to do everything himself?
Maybe, 10 years ago it would have been arrogant, but today we should come to terms with the market standards and customer expectations.
Today's client doesn't do everything himself, because he has to. He does it because he wants to.
Thank you very much for getting to the end of this text.
We hope you will find it valuable.
Best Regards,
AGS.